Taken from https://www.philstar.com/
Jan Veran – Philstar.com
February 14, 2023 | 11:55am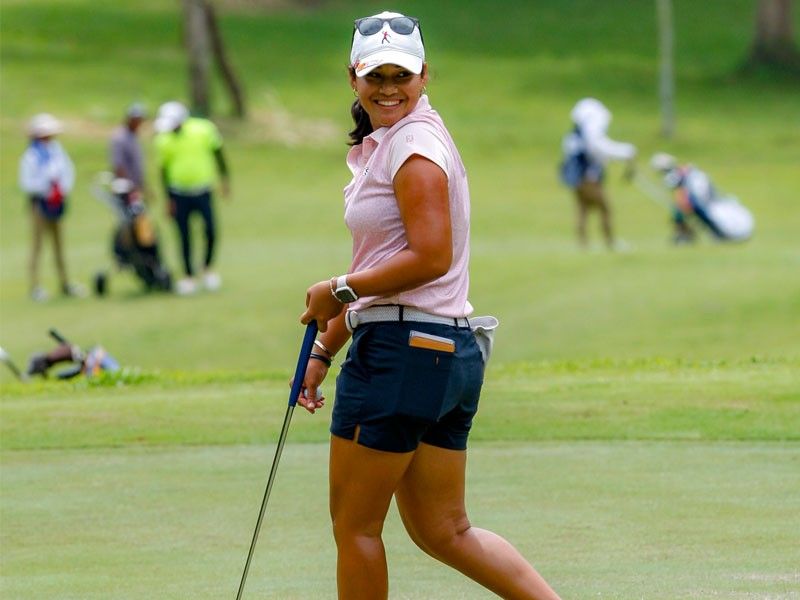 MANILA, Philippines – Mafy Singson is making every effort to reach competitive level in time for next week's Queen Sirikit Cup, pleased with the progress of her preparations for the Amateur Ladies Asia-Pacific Invitational Golf Team Championship unfolding Tuesday at the Manila Southwoods' Masters course.
"I have been playing and training continuously (at Southwoods) to prepare for the Queen Sirikit Cup," said the 2022 National Stroke Play champion during a break in practice, who calls the well-kept twin courses, including the Legends layout, in Carmona, Cavite home.
With rising star and fellow ICTSI-backed Rianne Malixi and seasoned Lois Kaye Go, Singson is upbeat of their chances to ending the country's fruitless campaign in the region's premier championship which features the leading players and rising stars in the region.
Although now LPGA Tour campaigner Dottie Ardina delivered the first individual gold for the Philippines in India in 2011, repelling now world No. 9 Hyo Joo Kim of Korea by one, the Filipinas' best finish in team competition was second when the country last hosted the blue-ribbon event at The Country Club in 2007.
This time, however, Singson thinks things are looking up for the hosts, who placed 11th in a field of 13 the last time out in Singapore.
"I would say that we have an advantage, being based here and having Southwoods as my home course," said Singson, who also upstaged the country's top pros to snare the Ladies Philippine Golf Tour crown at Splendido last year. "I will do my best to play well for our country."
So do Malixi and Go, making this year's Philippine cast the strongest in terms of talent, skills and experience, plus the proverbial home court edge.
But defending champion Japan and multi-titled South Korea are also coming into the event brimming with confidence with the former to be bannered again by reigning individual champion and world No. 14 Mizuki Hashimoto, along with world No. 5 Yuna Araki and No. 63 Miku Ueta.
Korea will be led by world No. 17 Minsol Kim, who finished 10th in last year's LPGA BMW Ladies Championship, No. 67 Kyorim Seo and No. 71 Hyunjo Yoo.
Japan trounced New Zealand by seven to reign in Singapore in 2022 with Korea settling for third after winning six straight from 2014.
New Zealand, meanwhile, will be spearheaded by world No. 26 Fiona Xu, Eunseo Choi and Vivian Lu, while world No. 30 Yahui Zhang will anchor China's drive for its own first Queen Sirikit Cup.
Others vying in the championship are Chinese Taipei, Hong Kong, India, Indonesia, Malaysia, Singapore and Thailand.