Inquirer Golf Issue – September 2020
From the Red Tee
Jika Dalupan
Golf history is replete with examples on how the sport has been partial towards men. Ladies' golf associations only managed to form in the late 19th century and even a century later, there are still golf clubs which are exclusive to the male species. Indeed, it has been an uphill battle for women golfers to gain access to the sport and to prove that females can be good or even better at it!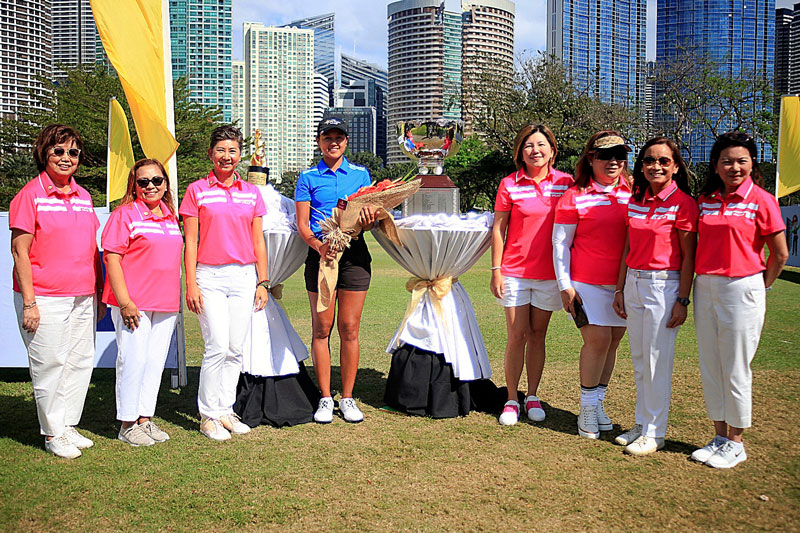 No wonder then that male golfers far outnumber females by a ratio of 1:10. A quick check with at least 14 golf clubs with a Ladies Chapter confirms this. There are several reasons why women may not be as active in golf as men, but I digress. What our golf clubs can look into is on how to support their ladies' chapters to attract more women to play golf and ensure diversity of talent in the fairways. This is where a partnership with the Women's Golf Association of the Philippines (WGAP) can help.
The promotion of women's golf and the development of Filipina golfers are at the heart WGAP. Founded in 1971, its creation was necessitated by the need to formally govern ladies' golf in the country which by then had a growing following. In the decades that followed, WGAP staged local monthly team-play tournaments among the ladies' chapters of the Metro Manila clubs and its surrounding provinces, known as the WGAP Circuit. The organization is also responsible for running the Philippine Ladies Open – WGAP's premiere annual tournament which has drawn entries from all over Asia and the Pacific region. The other annual golf events under WGAP's watch are: Dominga Capati Memorial Tournament, now on its 53rd year, and the LuzViMin Tournament which brings together lady golfers from across the country and has made WGAP a truly national organization.
WGAP's commitment to the development of talented Filipina golfers has borne fruit on several occasions. In recent years, Bianca Pagdanganan and Yuka Saso have figured prominently in the international golf scene. Both were active WGAP members, with Bianca playing for Aguinaldo Ladies Team and Yuka for the Canlubang Ladies Team. Both have also won in the Philippine Ladies Open – Bianca in 2017 and Yuka in 2018 and 2019.
So, to all the women golf enthusiasts out there, join us in WGAP and experience true sisterhood in golf! WGAP is composed of 14 golf clubs, namely: Alabang, Aguinaldo, Eagle Ridge, Canlubang, Forest Hills, Fernando Air Base, Manila Golf, Orchard, Southwoods, Sta. Elena, Tagaytay, Valley, Villamor, and Wack-Wack.