From the Red Tee
Inquirer Golf
By Jika Dalupan
I often get bewildered looks from non-golfers when I wax poetic about the joys of golf. The most common question I get is – "Who in her right mind likes spending at least 4 hours under the sun, swinging a club every couple of minutes in an intense effort to poke a ball towards a tiny hole?".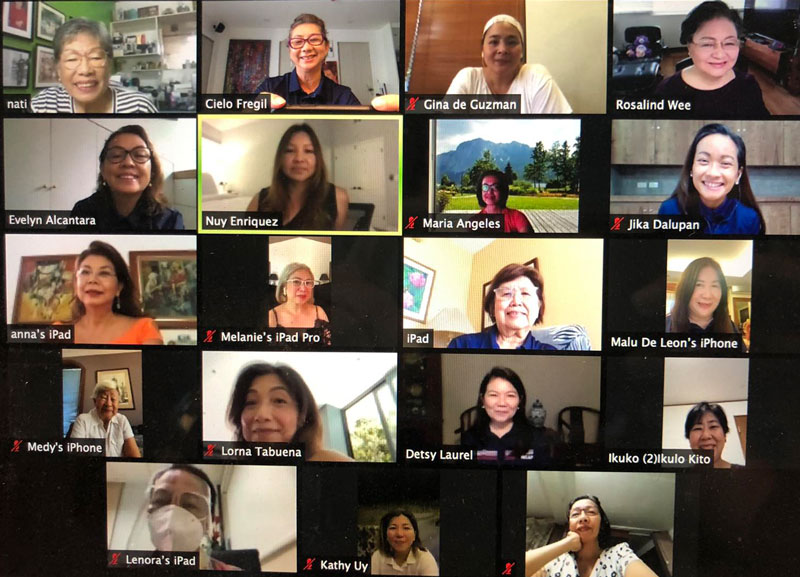 Well, lady golfers unite! Here are the responses of the Ladies Chapter Presidents of the various golf clubs in the country, on why they love this sport.
1 – Anyone can play because of handicap – regardless of age, physical ability, practice time. 2 – It is both mental and physical. 3 – It is an individual sport so you can't blame anyone. 4 – In competition it is very demanding. 5 – It is played outdoors and close to nature- open sky, sun, rain, heat, wind, grass, water. 6 – It promotes camaraderie, friendships. 7 – It takes the mind away from stress and problems. 8 – It can be serious and fun at the same time.

Rio Co, Sta. Elena Golf and Country Club
At this age after enjoying and still enjoying this game for five decades now, standing on the tee mound for that first drive and looking at the greenery, flora and fauna before me — I can't help thinking how beautiful this world is!

Leonora Cabili, Aguinaldo Golf Club
I love golf for the fresh clean air, sun and exercise, self-challenge and fulfilment, for sportsmanship and camaraderie. I took up golf at age 60 as my retirement gift. I could not have made a better choice!

Nati Toribio, Forest Hills Golf Club
Nature, Fun, Camaraderie, Exercise & Mental challenge

Angela Arroyo, Wack-Wack Golf and Country Club
Golf taught me patience, appreciate nature. It creates lifelong friendships. Destressing.

Melanie Cruz, Villamor Golf Club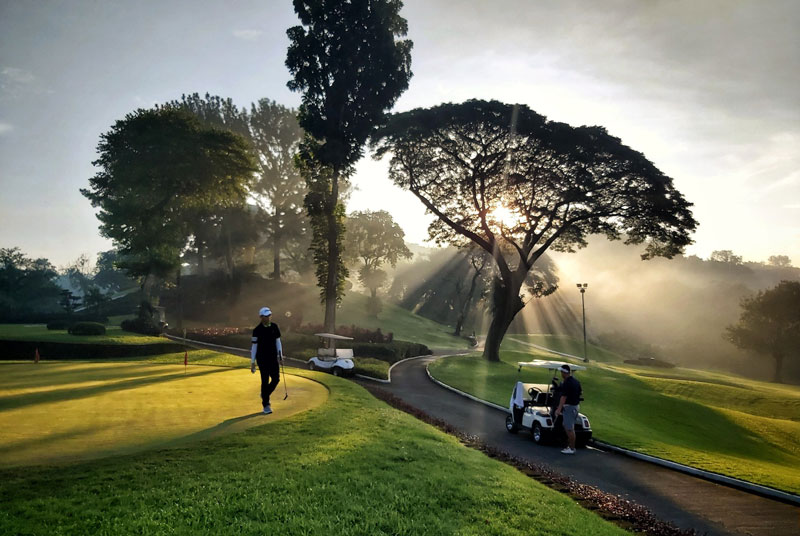 Golf is my life, as I truly enjoy the game. The best memories of my golf travels & joining tournaments had resulted to long lasting friendships, through the years until today. In this senior stage of my life I can still play the game I love the most.

Anna Haurie, Alabang Golf and Country Club
Health benefits, enjoy scenery/ outdoors, never-ending challenges, outfits!

Nuy Enriquez, Eagle Ridge
Meeting people who enjoy the same sport, love the competitive nature of the game even in our advance age, and enjoying the after round camaraderie.

Medy Agustin, Orchard Golf and Country Club
I love golf because of the outdoor fresh air and bonding with kids/grandkids and friends. It is always a learning experience and joining WGAP competitions sharpen our golfing skills. I'm glad I'm in this sport more so at this time of Covid.

Rosalind Wee, Tagaytay Golf and Country Club
I love golf because it's an outdoor game, a sociable sport I can grow old with and where players can compete with one another in equal grounds because there's a handicap system.

Detsy Laurel, WGAP Board Secretary
What I like with golf… it's me against the course.

Cora Suntay, WGAP Board Adviser
1 – Challenge… difficult sport to perfect. The swing so precise. 2 – Courses I play… I get to experience nature even with the manicured courses. 3 – Friends I play with/people I meet in the course. 4 – Competition – being able to see how I improve my game with pressure.

Cielo Fregil, WGAP Board President
Need I say more?